Hire Tech Talent with Technotrust solutions
With in-depth industry knowledge, extensive quality candidate pool, and unique selection methodology, we provide the best IT Staffing Solutions. Our IT staffing agency help you hire best IT professionals & product management.
Finding the right talent for the right job profile is crucial for your organization's performance. Being on of the best IT Staffing agencies in India, we offer you as an end-to-end IT staffing consulting solutions that increase the productivity of your people. We provide a broad range of staffing services, from targeted candidate search to end-to-end Recruitment Outsourcing.

We specialize in IT Staffing Consultancy and help you Executive Search and Selection process (permanent or contract) to access the right candidates for your technical positions. Our robust selection process lets analyze every candidates carefully and select as per the requirements of the companies that we work with.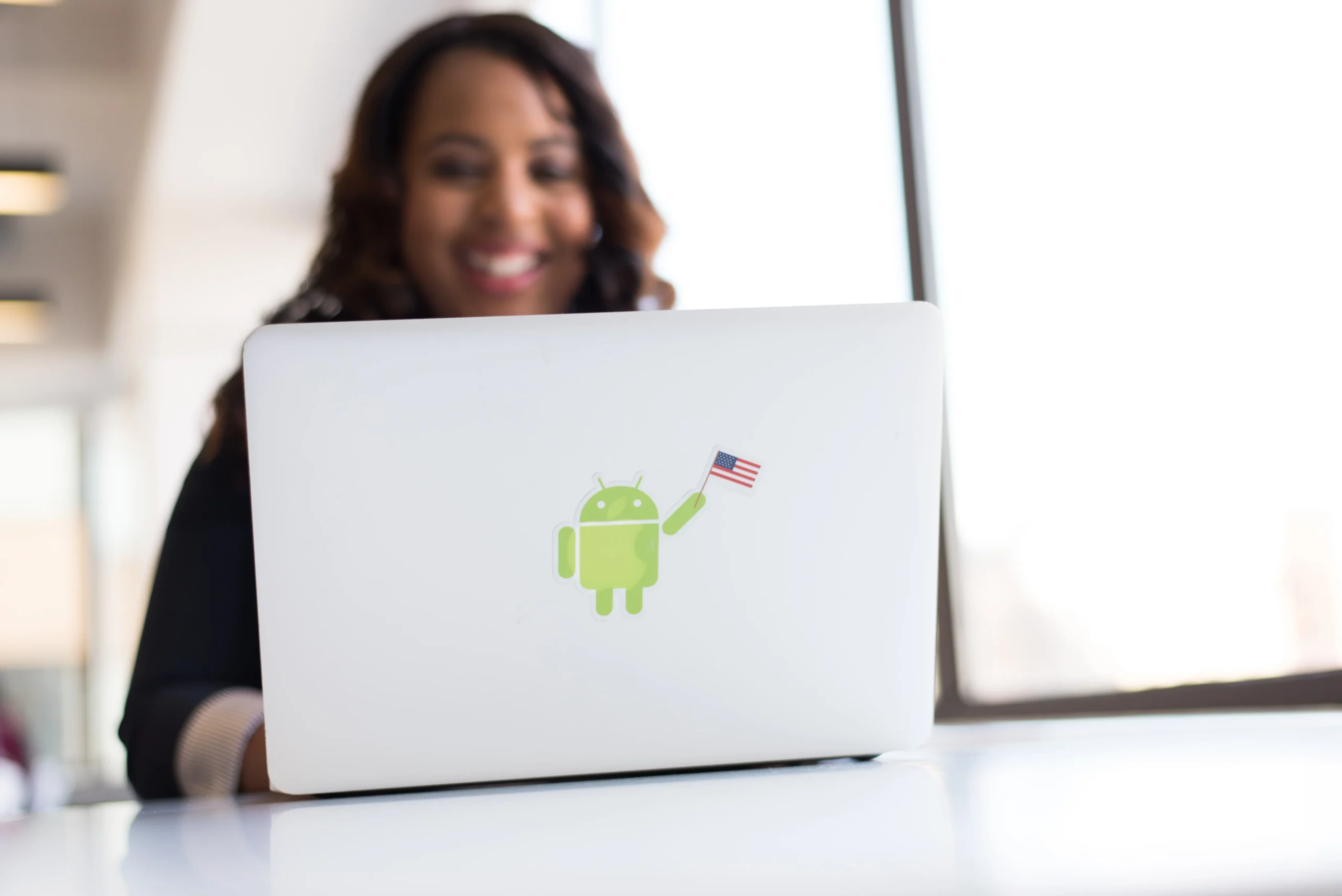 Scope of Staffing Solutions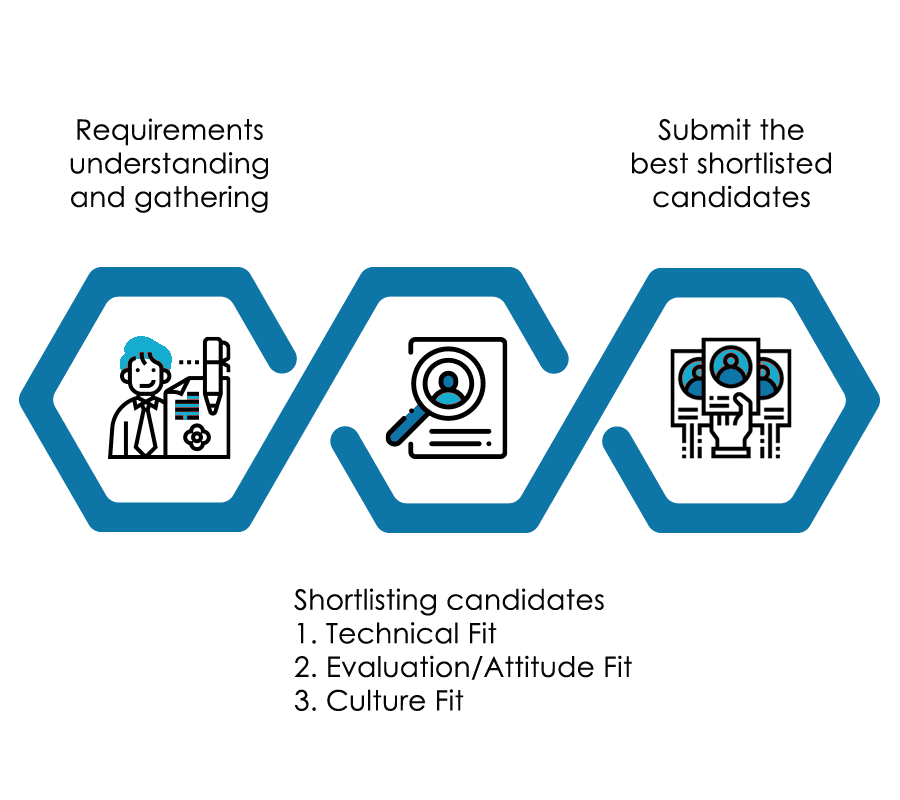 As a prominent provider of IT Staffing Services, we customized solutions, understanding the specific skills need and meeting your overall business standards. AMBC achieves superior recruiting results in a short period of time for IT professionals solving people strategy for client needs to best align people, process, and technology.
Technotrust Recruiting Center of Excellence takes advantage of the latest technologies to maximize speed and accuracy for best recruiting performance. Our goal is to provide our client with a proactive and transparent process that will result in hiring the best candidates.
Looking for talented IT staffing to digitize your business?
IT Staffing agencies perform recruitment and selection processes for organizations that don't have the time, expertise or resources necessary to manage the employment processes. Some staffing agencies provide temporary workers, and others provide candidates for temp-to-hire arrangements. A few reasons why you should opt for staffing services are mentioned below:
Expertise: IT Staffing agencies often have a level of expertise that far exceeds some employers' human resources departments. Staffing agencies provide services that rival the best-qualified recruiters and employment specialists, usually at a lower cost. Employees of IT Staffing in India generally have a higher level of expertise related to job knowledge, employment trends and recruitment practices by virtue of continuous placement of employees. 
Cost-Effective: Hiring talent for an organization is a time consuming and expensive process. The time consumed from advertising the requirement, segregating resumes, conducting interviews, doing background checks and complete hiring formalities are much more than using the services of a staffing agency.
Network: It Staffing Consultant has a larger network of available workers than many employers. They may have relationships with the workers they've already identified as dependable, reliable and conscientious and who can fill a vacancy in a matter of days, or even hours. 
Quality of hire: One of the main reasons why many companies turn to recruitment agencies is to improve their quality of hire. The main advantage of using a recruitment agency is that most of them are specialized in certain industries or functions, which means they already have a pool of talent at their disposal.
Retention: Employers that engage the services of staffing agencies for temporary employees get an opportunity to observe employee performance, qualifications, and work habits before offering a permanent job. Using staffing agencies for high-volume placements can result in tremendous savings related to turnover, training costs and the intangible costs of turnover, such as employee morale.
Saving Time: Time is one of the most important aspects of staffing services. When a company requires a certain vacancy to be filled or a particular staff replaced, staffing agencies search for the most relevant talent from their pool and make the necessary placements on time. Staffing agencies also find talent with the right expertise so that the organizations hiring their services need not provide further training.
Increased Productivity: When there is a temporary vacancy within an organization, they tend to share the load with their existing staff. This does great damage to your employees' morale and causes fatigue and stress. This makes your staff more prone to mistakes leading to a cascading reduction of productivity. This could be easily avoided by hiring the right kind of replacement through a staffing agency.
Flexible Manpower: When you get an extra project to complete, or a temporary absence that needs to be replaced or talent with a particular skill set of both temporary and permanent requirements, you can choose the service of a Staffing Agency.
Temporary or Permanent: With staffing services, you can utilize temporary placement options to its full extent. Instead of making expensive recruitment mistakes, organizations could analyze the ability and potential of the recruit before converting to permanent placements.
No in-house hiring expertise: Some companies, such as startups and small companies, don't have a dedicated in-house recruiter. These companies lack the expertise and resources to find and hire the best candidates. To ensure that their hiring process is done professionally and effectively, they choose to use the services of recruitment agencies.
Additional security: For many companies, the most important advantage of using a recruitment agency instead of in-house recruiters is that recruitment agencies offer additional security when it comes to new hire retention. All the recruitment agencies offer guarantee periods. This means that they guarantee you that your new hire will stay at your company for a certain period of time. If your new hire is terminated or leaves before the expiry of a guarantee period, recruitment agencies will give you a full refund or, most commonly, find a new, replacement candidate for no extra charge.
Regardless of the employment type, there are certain advantages to the employer of staffing agencies. If you are looking for IT Recruitment Agencies in India, or IT staffing Agencies in India then you should register with famous IT staffing services in India like Technotrust Solutions to get effective services at competitive prices.